4 Beautiful Types of Windows To Consider for Your Next Residential Window Installation
When it comes to residential window installation, selecting the right type of window is essential to creating the atmosphere you desire. Not only do windows offer natural light, ventilation and views of the surrounding landscape, but they can also be a statement piece, contributing to the overall style of a room.
With so many options available, it can be difficult to narrow down the choice. Here are four beautiful window styles to consider for your next double pane window installation.
1. Storm Windows
Have you heard of a storm door – a glass door installed in front of your wooden front door to protect it during wind and rain? Well, storm windows are a similar concept; they're installed to support your existing interior windows.
Storm windows, typically made of strong tempered glass, provide extra protection and support in case of a strong storm or hurricane. Given their additional protection, storm windows are best for those in regions that experience high winds or frequent storms. The good news is that they're fairly affordable, costing as little as $100 and as much as $600.
2. Bay Windows
Bay windows are a popular design choice for homeowners seeking to open up their living space and maximize natural light. Bay windows contain three windows, with one window projecting outward from the wall to create an extended area for sunlight and ventilation.
Bay windows tend to be most popular in kitchens, living rooms, offices and great rooms. Benches are often incorporated around the edge of the bay window for a relaxing reading space or casual dining area. They're also an ideal spot for plants and decor and serve as a stunning architectural design feature in any home. However, they can be fairly expensive, costing anywhere from $1,000 to $5,000.
3. Round Windows
Round windows are a beautiful way to bring a unique look to any home. They're often used in entryways, hallways, or wherever an unexpected shape is desired. 
Round windows come in a variety of sizes and styles and can be used to create a dramatic effect. Round windows also offer an increased amount of natural light, though most of them don't open for ventilation. For those seeking a modern and unconventional look, round windows can be installed for an average cost of $250 to $850.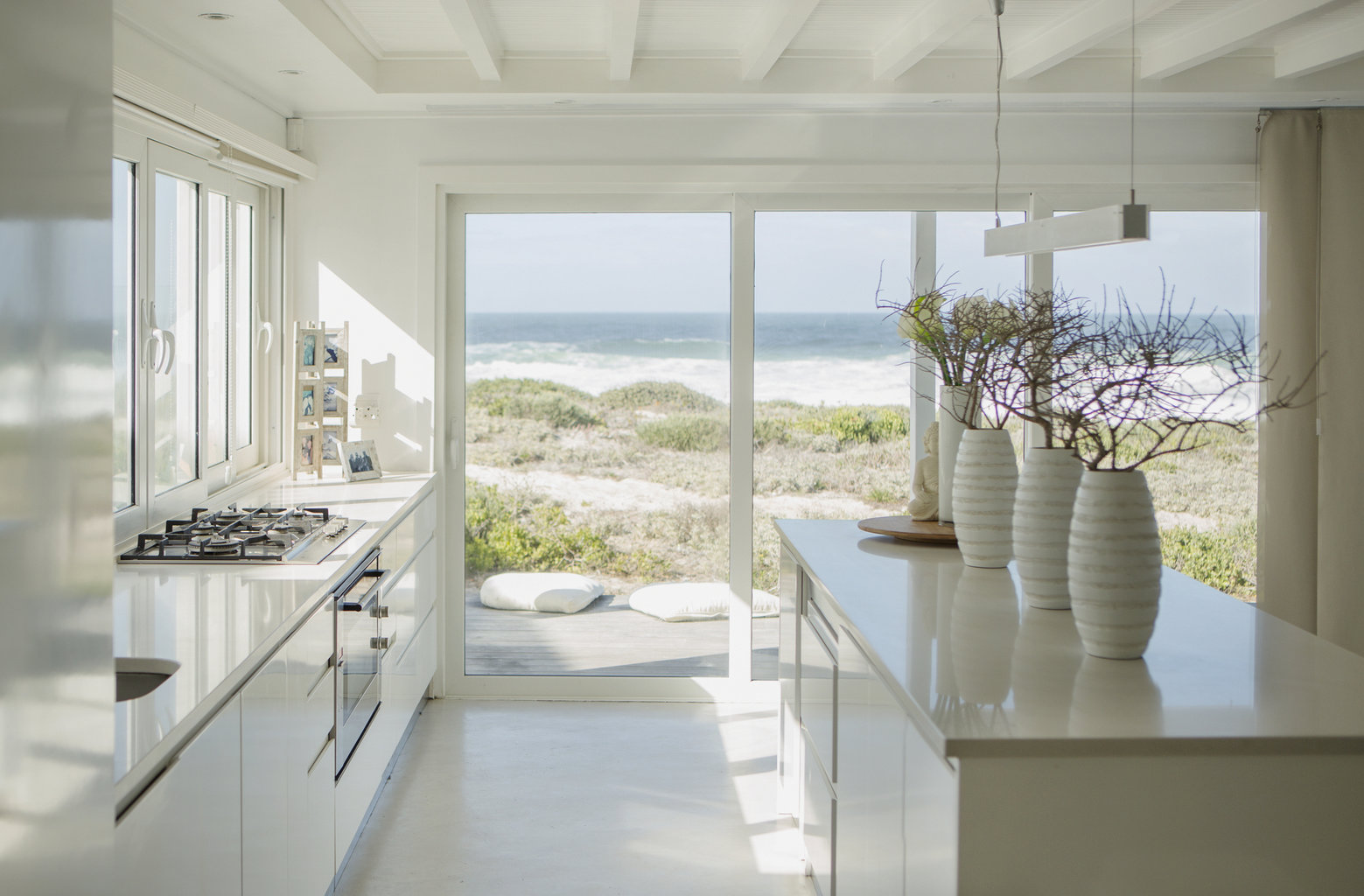 4. Floor-to-Ceiling Windows
If you want to open up a room and let in an abundance of natural light, floor-to-ceiling windows are an ideal solution. They come in a variety of styles and materials, including wood, aluminum and vinyl. 
Floor-to-ceiling windows are great for making any home appear more modern, open and airy, and they offer panoramic views of the surrounding landscape. If you want to create a seamless indoor-outdoor feel, there's no better choice than floor-to-ceiling windows. However, since they cover the entire while, this window type can be fairly costly, so expect to pay $750 to $1,500 per linear foot.
If you're considering new windows for your Southern California home, Golden Glass can make the window installation process seamless and hassle-free. From fabrication to installation, our family-run business will work with you every step of the way to bring your vision to life on time and on budget. 
Stop by our Fullerton showroom to speak with a member of our knowledgeable staff about your next residential window installation or window repair project, or give us a call at 800-64-GLASS for a free estimate. You can also fill out our online contact form with any inquiries, and we'll get back to you right away. We look forward to hearing from you!
https://goldenglass.com/wp-content/uploads/2023/04/GettyImages-1398702648.jpg
1024
1536
Golden Glass
https://goldenglass.com/wp-content/uploads/2020/04/GOLDEN-GLASS-BUILDING-ENVELOPES-300x138.png
Golden Glass
2023-04-26 09:34:36
2023-04-26 09:34:36
4 Beautiful Types of Windows To Consider for Your Next Residential Window Installation