5 Incredible Ways Mirrors Bring New Life Into Your Home
Are you looking to breathe new life into your home while adding a touch of style and elegance? Mirrors are a great way to do just that! Not only are mirrors functional, but they can also be used to add a unique decorative element to your home. 
From textural frames to floor-to-ceiling statement pieces, there are plenty of ways to use mirrors to bring life to any space. Here are five unique and functional ways you can use mirrors in your home.
1. Make Your Space Seem Larger
One of the best and most common ways to use mirrors in your home is to create the illusion of space. By placing large, floor-length mirrors strategically in a room, you can make the room seem both larger and brighter.
Not only does this trick work for small spaces, but it can also be used to further enhance large rooms. Place a large mirror opposite a window to bring in more natural light and enjoy even more of the beautiful surrounding landscape.
2. Create Texture
Mirrors serve as a unique and beautiful home decor accent by adding texture and visual interest. Choose a mirror with a textured frame, or choose an unconventional shape that helps the mirror double as a piece of wall art.
Placing your mirror in an area where it reflects your furniture is another optical illusion that can enhance your space. This method allows you to create the appearance of extra furnishings without actually having to spend money on more decor.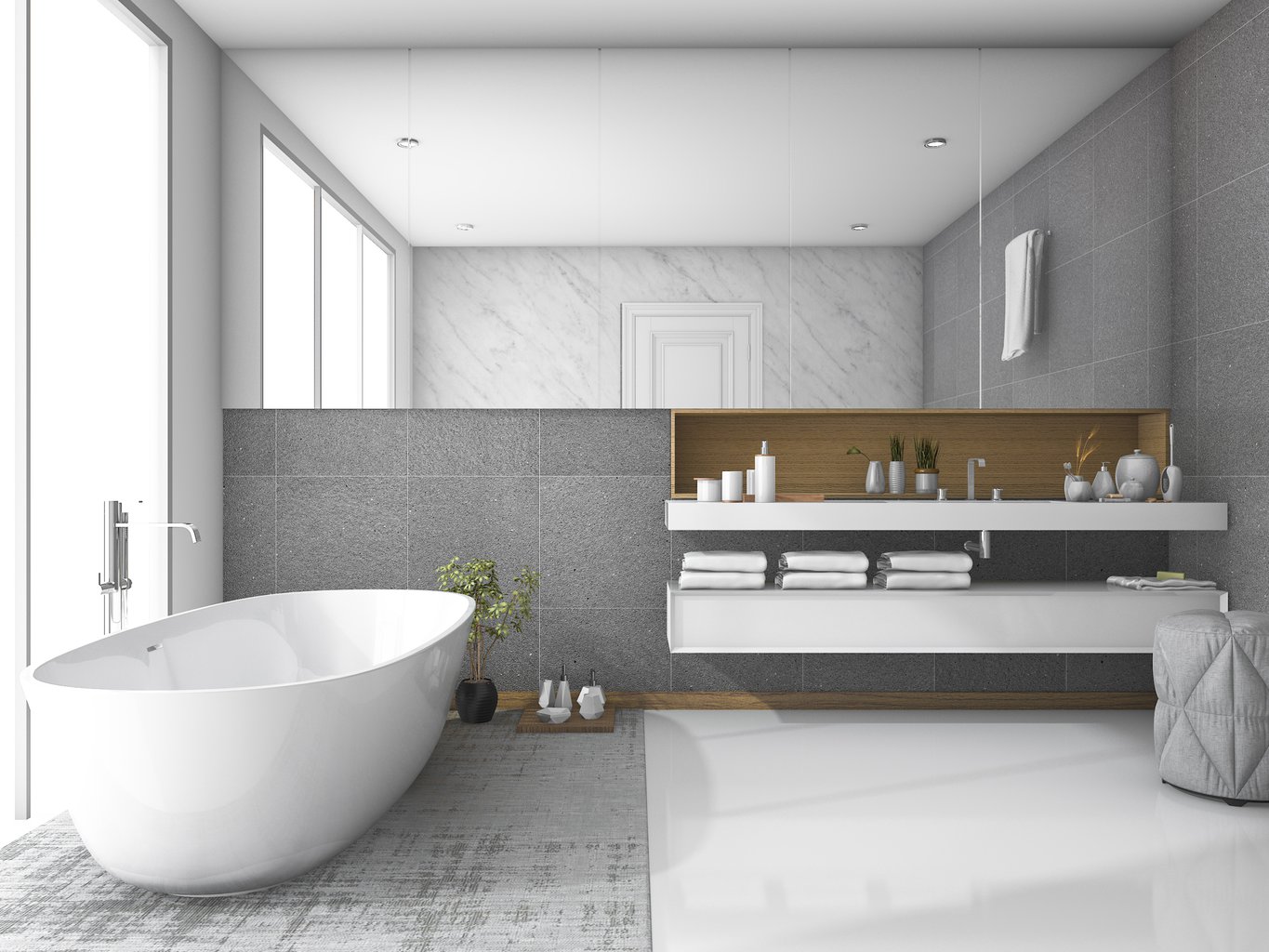 3. Add More Light
Of course, strategically-placed mirrors can help you flood your room with light and make the space appear more open and airy. To achieve this effect, make sure you're hanging your mirrors across from a window that lets in plenty of natural light.
Hanging your mirror at the perfect angle will help the sunlight bounce throughout the room, making it appear lighter and even cutting down your need to turn on lightbulbs in the room — a very handy trick while energy costs are soaring.
4. Create a False Window
Not only can mirrors reflect a window's sunlight, but they can also create the illusion of an entire additional window. By placing a floor-length mirror in between two windows, you can create the illusion that there are three windows in the room instead of two.
5. Fake a Bigger Crowd
If you want to make a bold statement in your living room, great room or any other space you entertain, lining two adjacent walls with mirrors will get the job done. In this layout, the two mirrors bounce the light off of each other and around the room, creating the illusion of a bigger space and a bigger crowd.
While effective for entertaining spaces in your home, this tactic is ideal for businesses such as restaurants and retail stores. It's also a great idea for gyms or dance studios where you want to examine your form from multiple angles for accuracy.
It can be difficult to find residential mirrors that meet all of your needs for size, style, and function, especially at an affordable price. Luckily, Golden Glass is here to help with custom residential mirror replacement. Whether you're looking for bathroom vanity mirrors, mirrored closet doors, or floor-to-ceiling mirrors, Golden Glass can provide you with whatever you need to complete your mirror replacement project. 
We offer a broad range of mirror sizes and edgework options, including beveling and polishing. We'll custom design and fabricate your mirror to your exact specifications, giving you the perfect mirror style to complement your home. To begin designing your custom mirror or to view our mirror replacement options, give us a call at 800-64-GLASS, contact us online or stop by our Fullerton showroom and speak with a staff member today.
https://goldenglass.com/wp-content/uploads/2023/04/GettyImages-1409367624.jpg
1024
1536
Golden Glass
https://goldenglass.com/wp-content/uploads/2020/04/GOLDEN-GLASS-BUILDING-ENVELOPES-300x138.png
Golden Glass
2023-04-26 09:51:24
2023-04-26 09:56:48
5 Incredible Ways Mirrors Bring New Life Into Your Home