Glass vs Acrylic Skylights: What's Best For You
During the 1980s, acrylic skylights were the definitive skylights for every household. But by the time the 2000s came around, several households shifted to glass skylights, with some commercial businesses still adhering to producing acrylic skylights to consumers interested in the product. Between the two, if you're a homeowner searching for the right skylight to install in your own home in the future, these tips should help you better understand what each product has to offer:
Cost
Typically, regular glass skylights are less expensive compared to their acrylic skylight counterpart. That being said, custom-made glass skylights featuring more intricate personalizations will fall within a varying range of cost, depending on which model you choose to purchase. Be sure to discuss your vision and budget with your glazing professional, and always ask questions when unsure. Our glass experts at Golden Glass are more than happy to assist you in every aspect of your future skylight project. 
Durability
Common skylights are made out of acrylic materials that expand over time and contract due to thermal expansion, which also causes its frame gaskets to wear out over time as well. Its acrylic material also brittles the longer homeowner uses it, which then turns the glass into a yellowish appearance.
Glass skylights, on the other hand, contain seals that are under our 5-year warranty, which is not affected by thermal expansion or thermal contraction. Since the material is more resilient than acrylic, this type of skylight can hold more weight than other models and even survive the elements like hail and heavy winds.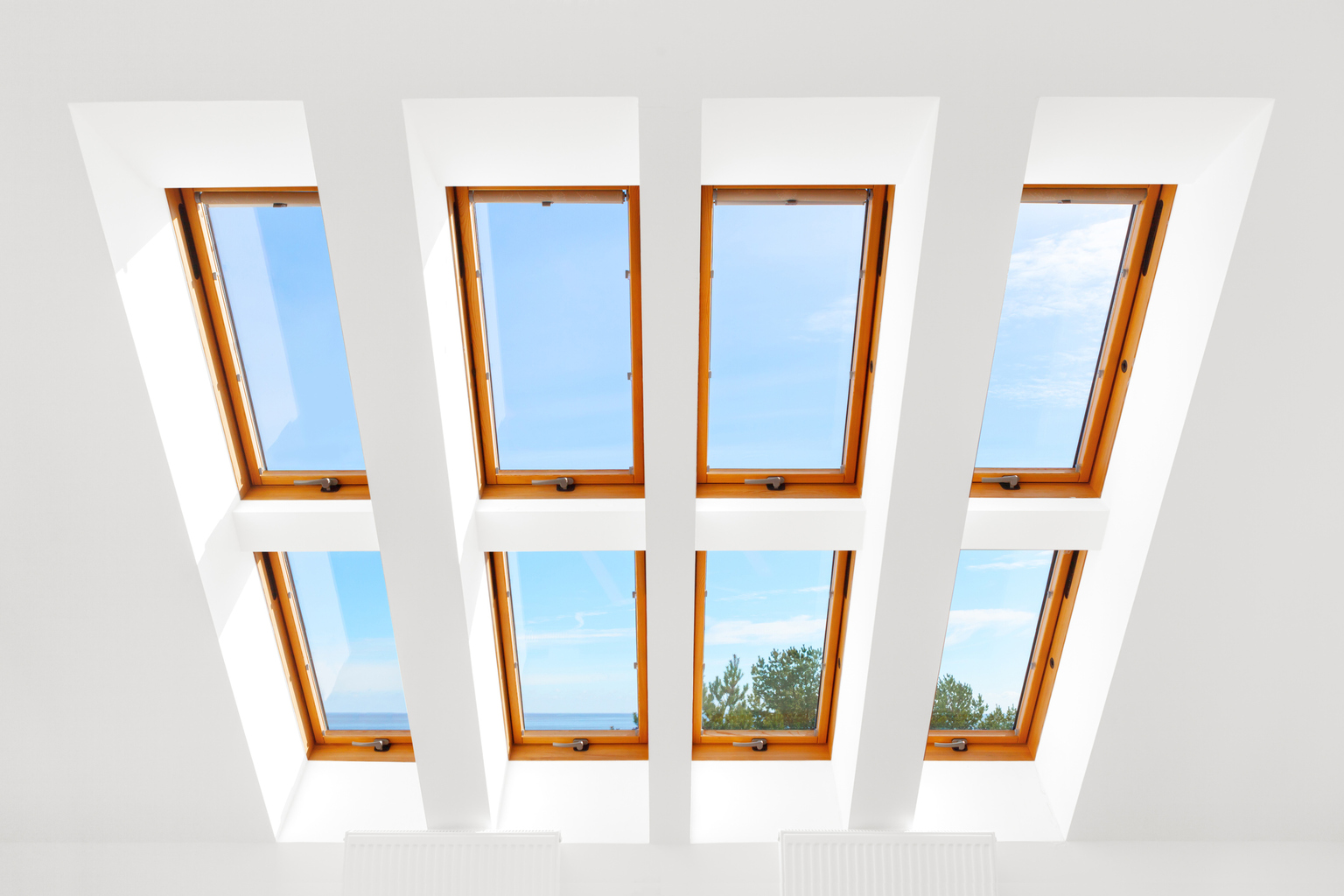 Design
Acrylic skylights use technology designed during the 1980s with some higher quality models containing thermal breaks with aluminum frames. The thermals breaks serve as a divider between the interior of the household and the exterior facing the sky outside.
As for glass skylights, its design feature utilizes thermal insulators when compared to its acrylic counterparts. It comes sealed with argon gas between the glass coating for better insulation if you decide to install this product into your household.
Warranty
When adding a fabulous glass skylight to your home, it only makes sense that you would seek out products backed by some form of warranty. At Golden Glass, for instance, our product warranty varies from 1-5 years, depending on the manufacturer's warranty. We also offer a 1-year warranty on labor for your peace of mind should any unforeseen issues arise. Like glass skylights, acrylic skylights can also come with a range of varying warranty options or none at all. This is why it's pertinent when working with any glazing contractor, that they specify the duration and type of warranty you will receive.
At Golden Glass, we help customers determine the best skylight products to install in their household. Our repair and installation services for all other products, like glass doors, mirrors, tabletops, and more, can also benefit your household in having a modern look depending on your aesthetic choices. For more information about our wide selection of products and services, you can visit our Fullerton showroom or call us at (800) 644-5277 to get a free quote.
https://goldenglass.com/wp-content/uploads/2020/12/iStock-1172789980.jpg
1024
1536
Golden Glass
https://goldenglass.com/wp-content/uploads/2020/04/GOLDEN-GLASS-BUILDING-ENVELOPES-300x138.png
Golden Glass
2020-12-29 15:25:56
2020-12-31 16:19:15
Glass vs Acrylic Skylights: What's Best For You