Consider These 3 Window Styles for Your Next Residential Window Replacement
If you've owned your home for a while or have recently purchased an older home, you may notice that the windows aren't as efficient — or as modern-looking — as they should be. Residential window replacement is one of the most cost-effective interior renovation options for not only transforming the look of your home, but also noticeably improving its energy efficiency and functionality for your family's needs.
With so many potential benefits, it's important to choose the perfect window style for your property. However, it can be overwhelming to decide which window style will work best for you given how many options are available on the market. In addition to our previously covered window styles, here are three more styles to consider for your new replacement windows.
1. Garden Windows
Garden windows are a popular option for many homeowners. This style of window mimics the shape of a bay window but on a smaller scale. These small windows act like a miniature garden space, providing a wide sill on which you can leave plants out to grow or decorate the space for the season. 
Since the window sits slightly outside the window frame, it receives ample sunlight, not only encouraging plant growth but also bathing your chosen room in natural light. Garden windows are most often installed in kitchens, specifically above the kitchen sink, but they can be added wherever best suits your lifestyle and home design.
2. Picture Windows
If you want to flood your home with natural light while accentuating your home's design, picture windows are a great choice. These large, crystal clear windows are designed especially to optimize views of the outdoors and encourage natural light inside the home.
Picture windows don't open, so they aren't ideal for spaces that need ventilation, but their permanent seals offer the benefit of superior energy efficiency and therefore keep your home more comfortable all year long. Picture windows can be easily customized to achieve the ideal look for your home's architecture and interior design, and they're made to be incredibly durable and last for decades to come.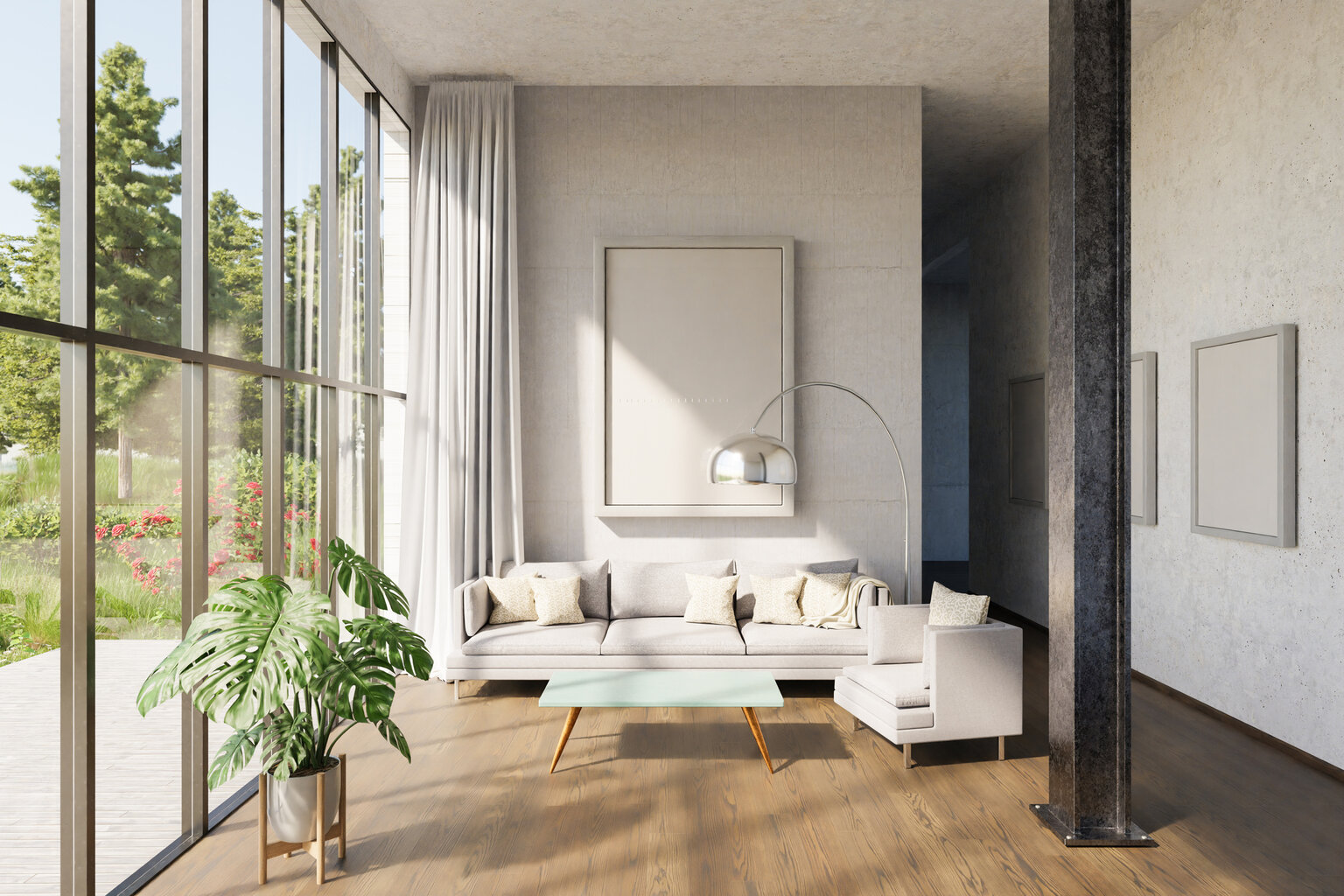 3. Horizontal Sliding Windows
Horizontal sliding windows are the ideal choice for homeowners looking for convenience, flexibility, and affordability. Sliding windows are easy to operate, as they typically slide open on a track system, so they're great for gaining quick access to efficient ventilation.
Sliding windows can also be custom-built in a variety of styles and sizes. Larger sizes can be used for a beautiful and expansive bedroom window, while smaller sizes are ideal for bathrooms or basements. There are single-slider or double-slider varieties, and you can add features such as screens, grills, and blinds to enhance the window's functionality. 
When it comes to residential window replacement, the possibilities are endless. With adequate research and a top-tier architectural glazing contractor, you can easily find the perfect replacement windows to enhance the look and feel of your home. At Golden Glass, we always strive to make the residential window replacement process seamless and hassle-free. From fabrication to installation, our family-run business will work with you every step of the way to bring your vision to life on time and on budget. Stop by our Fullerton showroom to speak with a member of our knowledgeable staff about your next residential window replacement or window repair project, or give us a call at 800-64-GLASS for a free estimate. You can also fill out our online contact form with any inquiries, and we'll get back to you right away. We look forward to hearing from you!
https://goldenglass.com/wp-content/uploads/2023/07/GettyImages-1383974781.jpg
1024
1536
Golden Glass
https://goldenglass.com/wp-content/uploads/2020/04/GOLDEN-GLASS-BUILDING-ENVELOPES-300x138.png
Golden Glass
2023-07-26 08:17:41
2023-07-26 08:17:41
Consider These 3 Window Styles for Your Next Residential Window Replacement